ANTHOLOGY SENIOR LIVING COVID-19 RESPONSE AND REOPENING
---
Anthology is committed to protecting our communities with best-in-class COVID-19 safety practices that adhere to CDC, state, and local guidelines. Our programming nurtures wellness in body, mind, and spirit for our residents. As our communities reopen across the country we are balancing caution with guarded optimism. Our phased reopening plans are tailored to the needs of each community, with the paramount objective of safeguarding the health and wellbeing of all who live and work at Anthology.
---
 Vaccine Program
Anthology Senior Living communities receive priority access to Covid-19 vaccines Learn More
---
 Frequently Asked Questions
Visit our Frequently Asked Questions page to find answers. If you have further questions, you may contact your community directly, or email us at information@AnthologySeniorLiving.com. 
---
 Safety Protocols 
View our printable guide
---
Letter From the President of Anthology
December 22, 2020​​
Dear Anthology residents, families, and team members,​
My video message below is but a brief expression of thanks to you, our Anthology family, for all that you have done this year to bring us to 2021.
2020 has encapsulated a cycle of challenges and inspiration, lessons learned, and the determination to move forward with optimism and hope. Indeed, a microcosm of what is often experienced over a lifetime. What we have experienced since March has served to reinforce my confidence in the importance and relevance of the Anthology mission, the professionalism and dedication of our team, and the precious value of community.
With my best wishes to each of you for a joyous and meaningful holiday and a happy and healthy New Year.
Sincerely,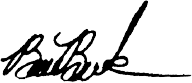 Benjamin Burke 
President, Anthology Senior Living 
TOURING AND MOVING
Schedule a Tour
Many Anthology communities are ready to accept new residents. You may schedule a live or personalized video tour. To schedule a tour, please visit the Find Your Community page. Select the community of interest, then click Schedule a Tour. 
Move in 
Your safety and well-being are our top priority, and your move-in will be handled with utmost care. View our printable guide to moving in to learn more.