As we share the bounty of life together at Anthology, I hope that you will take part in the opportunities to show your own thankfulness to those around you. We will have several occasions throughout the month for you to participate in events that will help benefit those in our community at large, as well as gatherings to share what you are grateful for in your own life.
Let us enjoy this month that welcomes in the holidays, and I look forward to sharing with you the joy of Thanksgiving!
Veterans Day: Honoring Those Who Have Served
November 11 is a special day. It's a special day for those who have proudly served our country and it's a special day for their families. We seek to honor all our veterans and their spouses and families this year and thank them sincerely for their proud service and the difference they've made for each of us. From the bottom of our hearts, thank you.
Did you know? Veterans Day originated as "Armistice Day" on November 11, 1919. That day marks the anniversary of the ending of World War I. Congress passed a resolution in 1926 marking an annual observance, and then November 11 became a national holiday in 1938. Unlike Memorial Day, the Veterans Day holiday pays tribute to all American veterans – living and deceased – but gives special thanks to living veterans who served our country honorably during war or peacetime. So, on November 11, thank a veteran and celebrate the heroes that have fought and continue to fight for our country while honoring those we've lost.
November is Alzheimer's Awareness Month…
A time to help educate people about the disease and to show support to the 5.8 million affected Americans and their families. At Anthology, we have an excellent Memory Care program and staff of caregivers who work with our residents to ensure their specific needs are met, employing different therapy techniques to preserve memory and support healthy cognitive function. Thank you to all our Memory Care staff for all you do!
RECENT HAPPENINGS!
Residents recently enjoyed a lovely fall day outing to Huber Orchard & Winery! The day included watching leaves fall on the scenic ride, lunch at the café and purchasing some yummy treats at the Farm Market!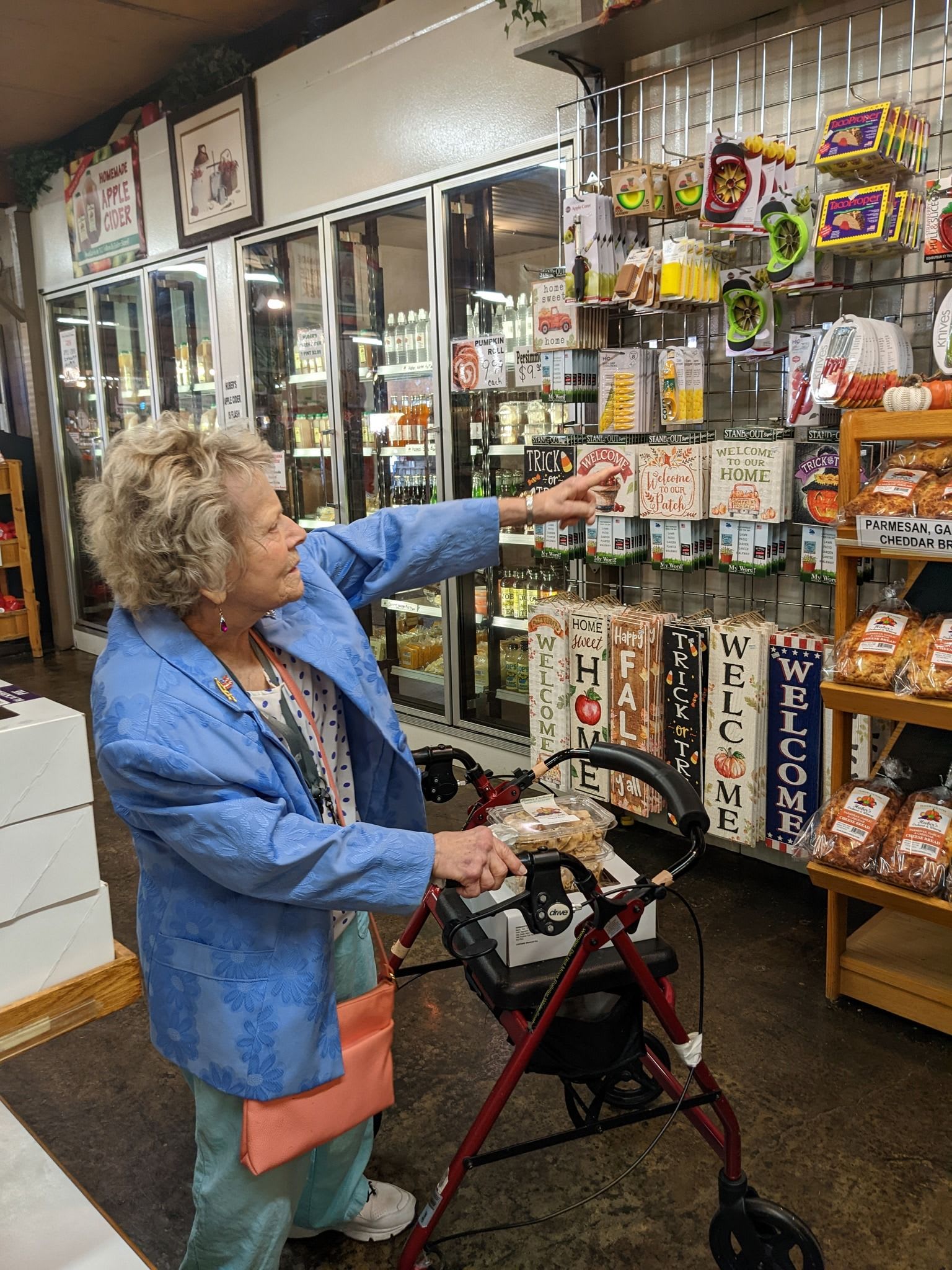 The crisp air lately has made it the perfect time to bake up some fall treats! Residents recently made an apple crisp dump cake that filled the community with delicious smells!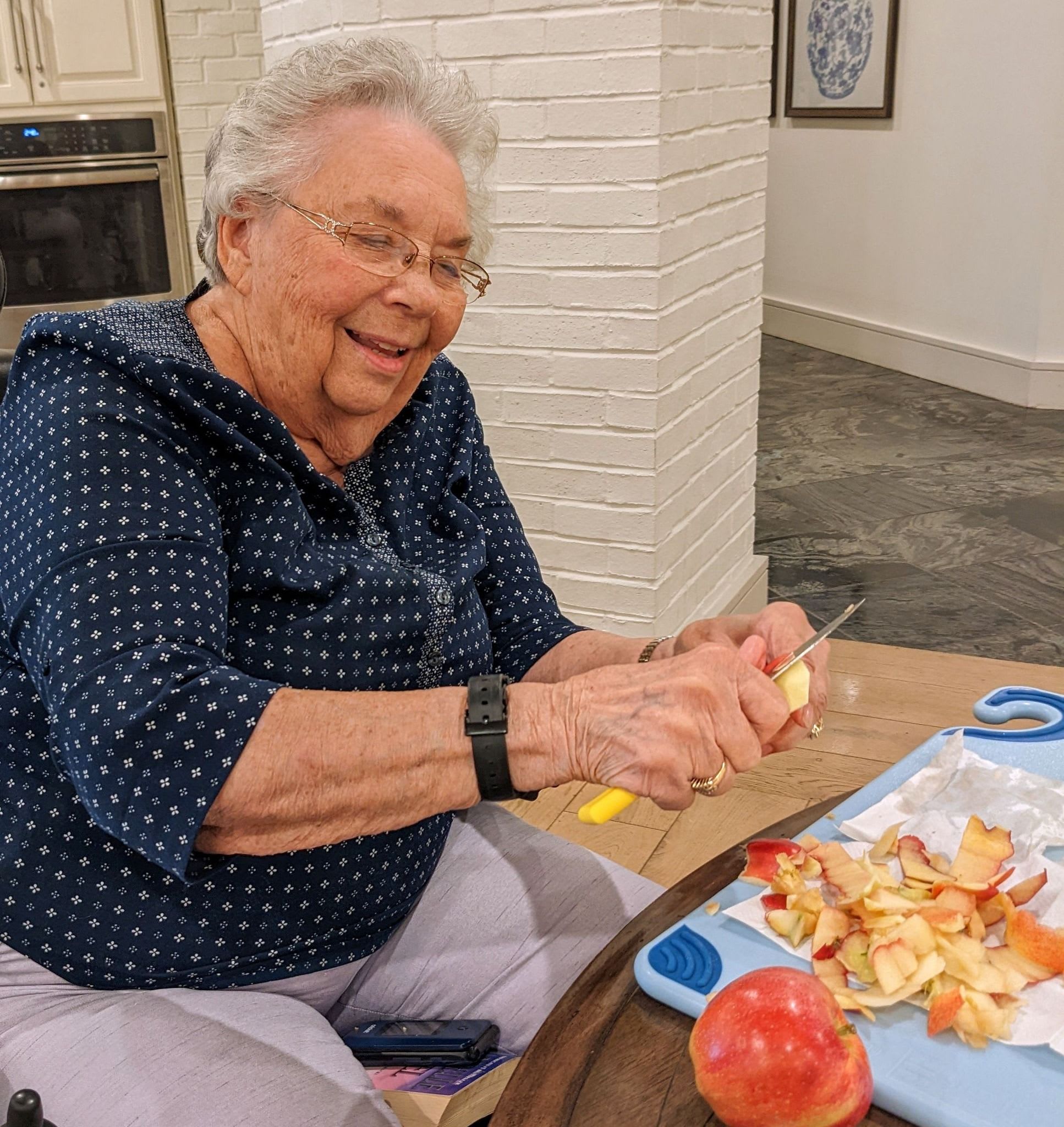 As always, please reach out with any questions, and I will continue to update you by email.
Sincerely,
Miles Burkholder
Executive Director, Anthology of Louisville