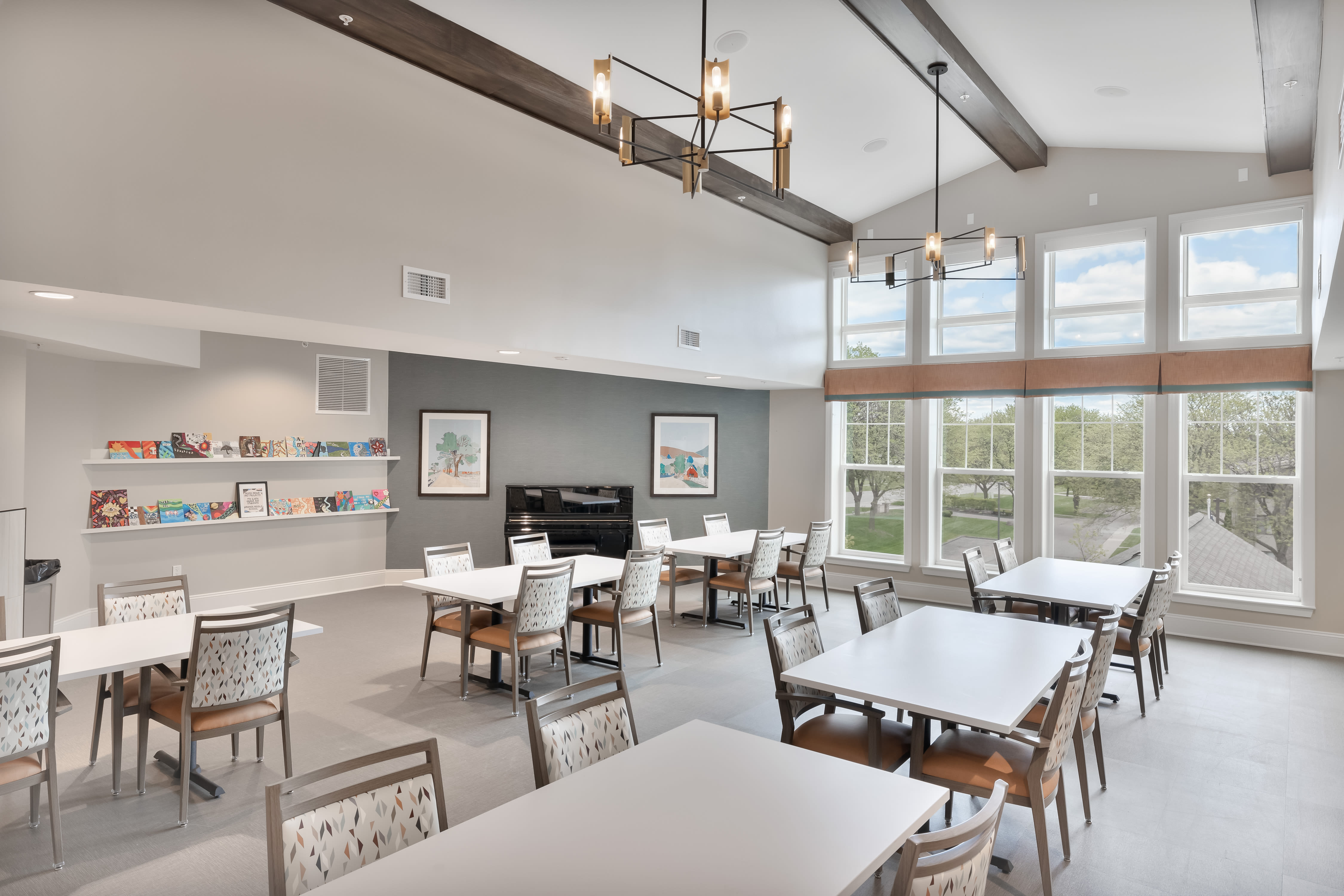 Services & Amenities
Comfort, Convenience, Community
We are at your service with an abundance of options at your fingertips.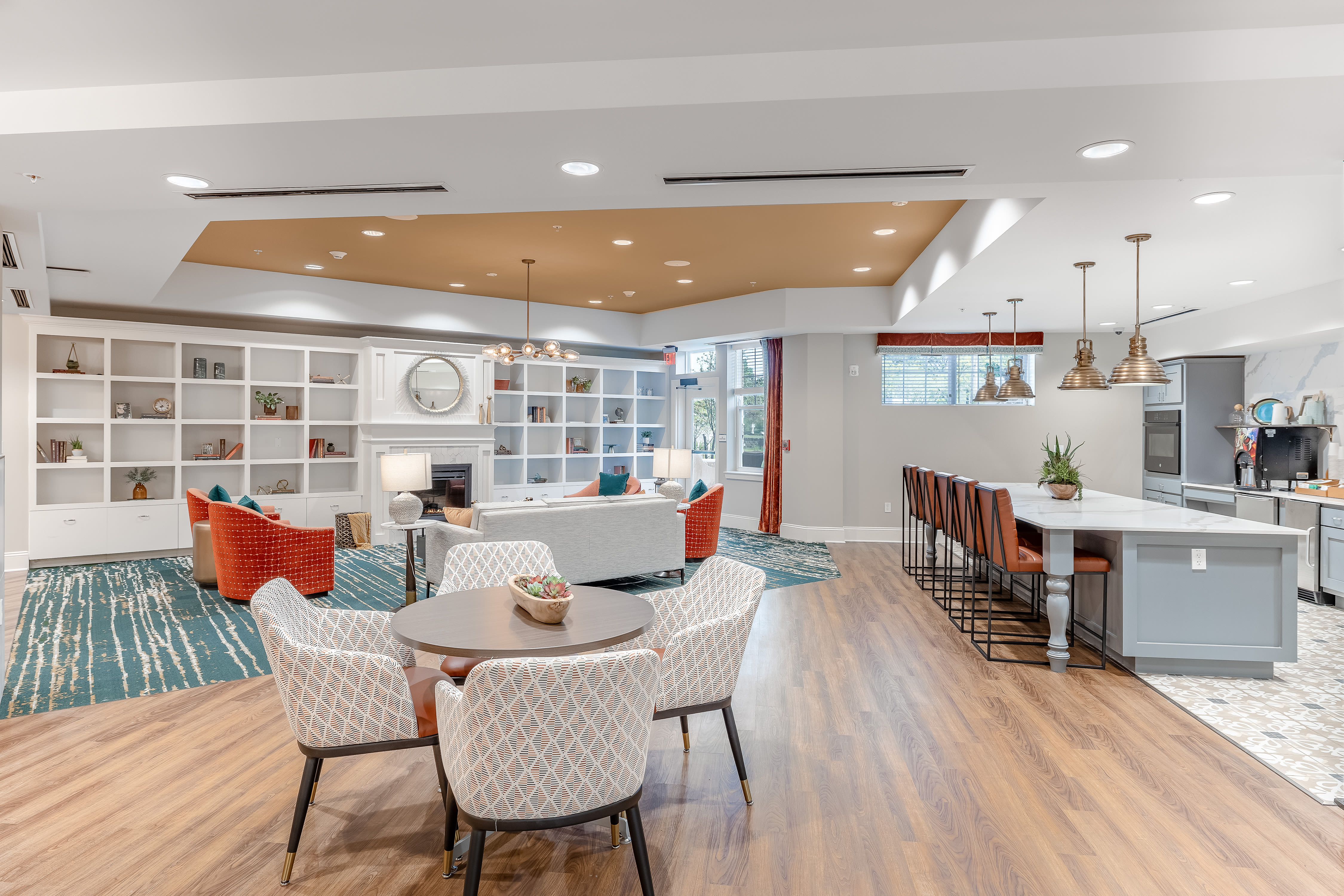 Inspiration Everywhere
Our residents arrive with their own singular histories and experiences, and at Anthology of Farmington Hills, we are excited to provide an environment to continue their story with energy and enthusiasm. While we take care of the housework and landscaping maintenance, the morning is free to stretch out in a yoga class, pop into the salon to freshen up your look or get a massage. The lunch menu is sure to offer something seasonal and fabulous, prepared from scratch by one of our in-house chefs. Take a seat in the theater for a matinee showing of a favorite movie, and then join friends in the bistro for happy hour. Let inspiration be your guide.
Always Here for You
The care team at Anthology of Farmington Hills is here for you with concierge services, support with activities of daily living and transportation to appointments and outings. We keep things beautiful, create nutritionally balanced menus that rival the finest restaurant fare and are always open to suggestions. While our services and amenities are listed below, we are always evolving and improving the ways we connect with and support our residents.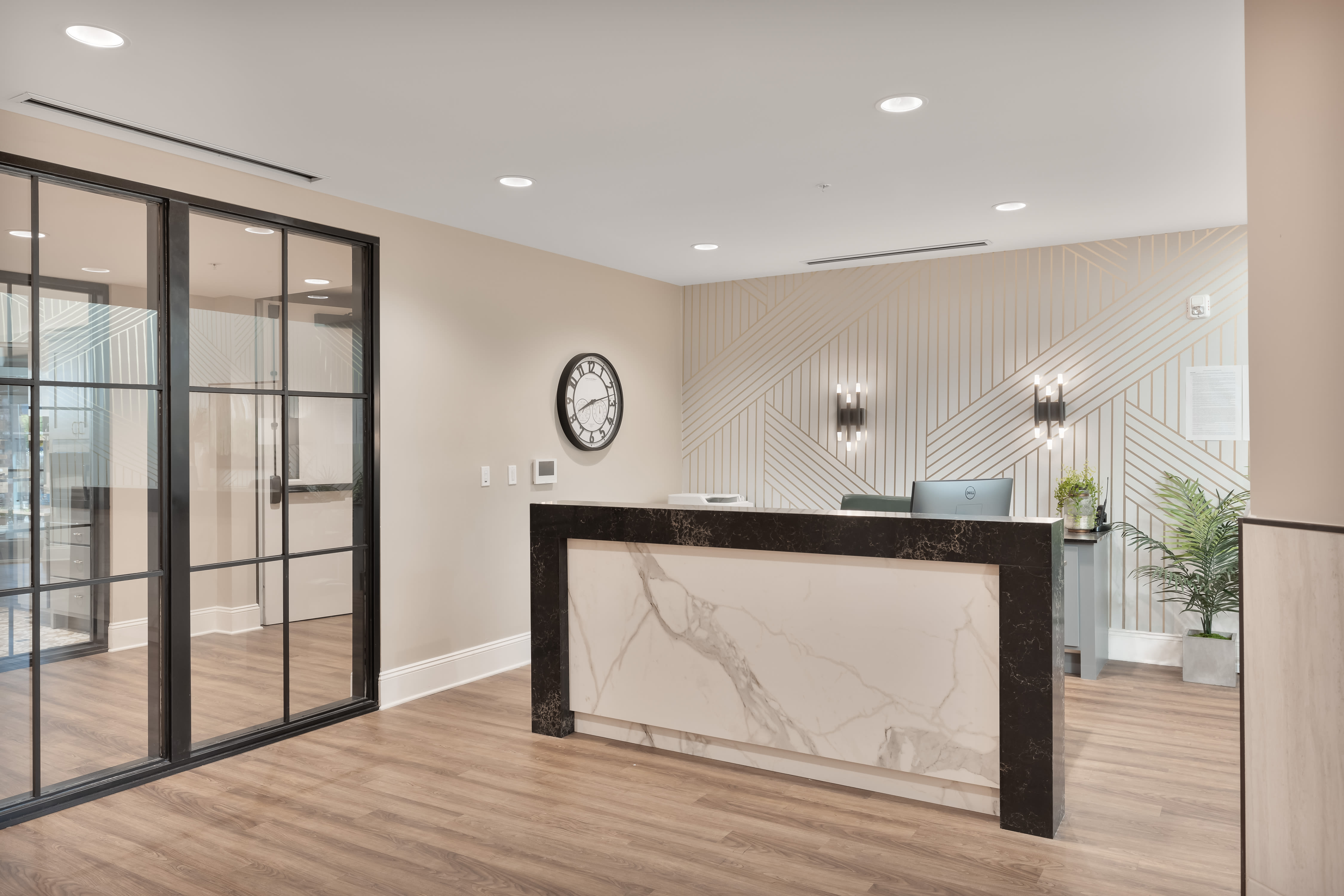 Services
✓ Escorts to and from meals and events, and transportation for appointments and outings
✓ Exercise, fitness and wellness programs
✓ Salon/Spa, including massage, manicures/pedicures and more
✓ Community activity center with game rooms, craft room, library and reading rooms, etc.
✓ Daily social, cultural and recreational activities
Amenities
✓ Spacious, private accommodations with full-size kitchens featuring modern appliances
✓ Thoughtfully designed common areas, including a sun room
✓ Gracious accommodations with a variety of senior-friendly floor plans
✓ Contemporary design & elegant decor
✓ Diverse menu options and dining venues
✓ Theater, chapel & worship room
While we look fabulous in print, an in-person tour is the optimal way to feel the remarkable impact of Anthology of Farmington Hills. Contact us to schedule your personal visit.