It is with a sincere and grateful heart that I welcome the month of November. It is a month to reminisce with others about family, Thanksgiving traditions, and ponder the many blessings that surround me daily in the profession that fills my heart with gratitude.
As we share the bounty of life together at Anthology, I hope that you will take part in the opportunities to show your own thankfulness to those around you. We will have several occasions throughout the month for you to participate in events that will help benefit those in our community at large, as well as gatherings to share what you are grateful for in your own life.
Let us enjoy this month that welcomes in the holidays, and I look forward to sharing with you the joy of Thanksgiving!
COMING UP!
The University of Cincinnati College-Conservatory of Music Students will be preforming at the community on October 23 and again on December 10.
Live entertainment for November includes, Jeanne Bilyeu (Sing Alongs), Wild Carrot Trio, Eddie Osborne, Jeanne Phillips, Tammy Powell and Denny Duvall, Rob Lowe
Diane Shields, Live Lectures, offered twice a month.
Our chef is working on the Thanksgiving Feast Menu and looking forward to helping the residents celebrate with delicious food!
Veterans Day: Honoring Those Who Have Served
November 11 is a special day. It's a special day for those who have proudly served our country and it's a special day for their families. We seek to honor all our veterans and their spouses and families this year and thank them sincerely for their proud service and the difference they've made for each of us. From the bottom of our hearts, thank you.
Join us on Veterans Day, Friday, November 11 for a special event honoring and celebrating our veterans who call Anthology of Blue Ash home.
November is Alzheimer's Awareness Month…
A time to help educate people about the disease and to show support to the 5.8 million affected Americans and their families. At Anthology, we have an excellent Memory Care program and staff of caregivers who work with our residents to ensure their specific needs are met, employing different therapy techniques to preserve memory and support healthy cognitive function. Thank you to all our Memory Care staff for all you do!
RECENT HAPPENINGS!
We recently offered a very special cocktail to our residents, keeping with the whole Spooky Theme of October: Pie Biter Cocktails. Hilarious and very well received. Drink recipe: Apple Cider, Fireball Whisky, a sugar cube, shaken and strained into a glass, topped with denture ice cube.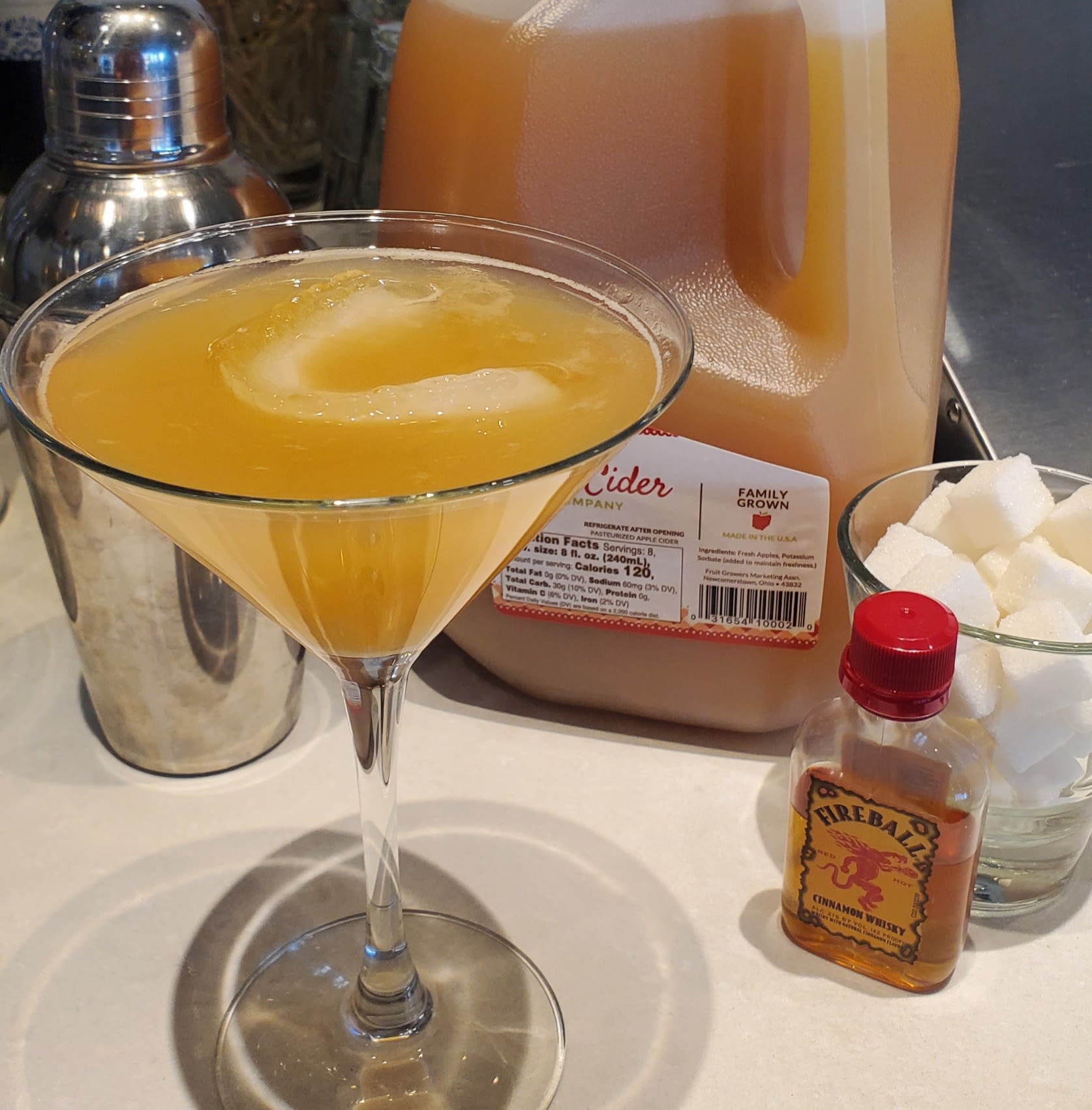 As always, please reach out with any questions, and I will continue to update you by email.
Sincerely,

Nick D'Erminio
Executive Director, Anthology of Blue Ash