Summer camp was a childhood staple for many, one that included days spent swimming in the lake and evenings singing around a campfire. You might have been eating outdoors, encountering wildlife, exploring the night sky to find the Big Dipper, or catching fireflies! Whatever your summer camp experience was, fun and adventure were on the agenda. On a camp adventure, regular rules didn't apply, so hands could get dirty, feet could get wet, and new experiences were welcomed with open arms.
At Anthology Senior Living, we believe that summer camp and adventures aren't just for kids. Some of our communities recently hosted their own Summer Camp, whether it be a day or a week-long event, which was packed full of inspiring summer fun. Grab a Bug Juice, cozy up to the campfire, and look at how our communities participated in this childhood nostalgia.
ANTHOLOGY OF GRAYSLAKE
CAMPOLOGY 2021! Residents at Anthology of Grayslake geared up with squirt guns for competitive water races, made s'mores, played camp bingo, crafted lanterns, and ended the day with the King of Rock and Roll, Elvis Presley.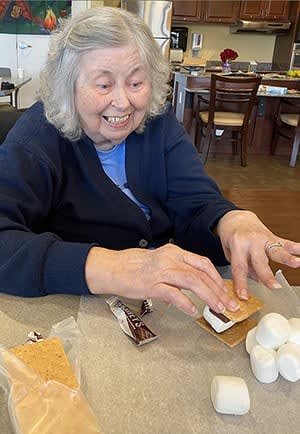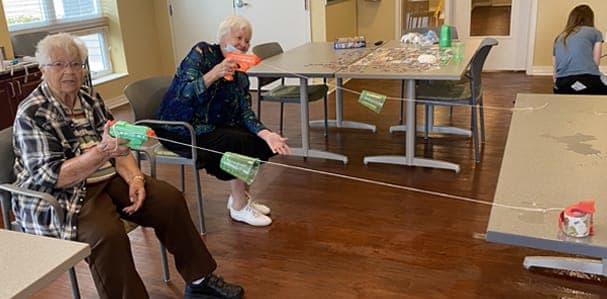 ANTHOLOGY OF LOUISVILLE
S'mores and Bug Juice were enjoyed on the patio, local band Spaced Out Trio performed, and residents played tee-ball with the Directors. The Blue Team claimed victory! Summer Camp wrapped up with a Booze and Tattoos Happy Hour and residents created a new piece of art for the community theater by throwing darts at paint-filled balloons.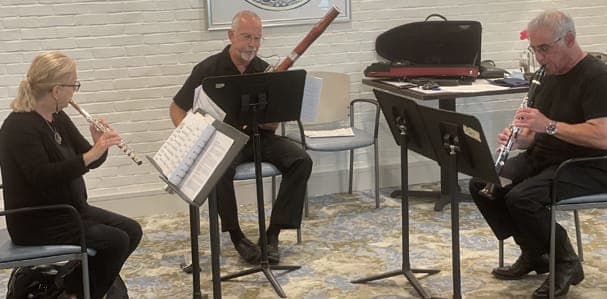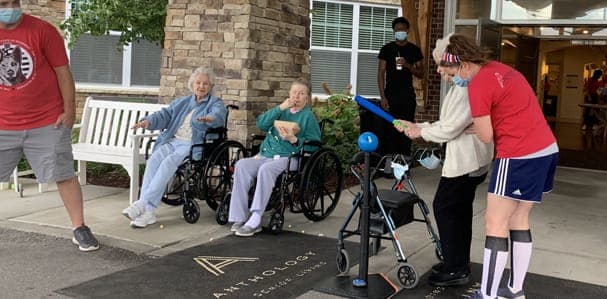 .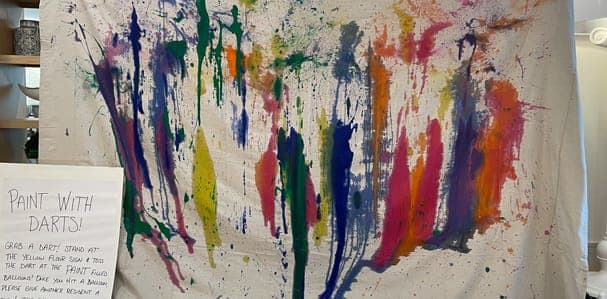 ANTHOLOGY OF OLATHE
Residents at Anthology of Olathe made s'mores using KitKats, Reese's Peanut Butter Cups, and White Chocolate Hershey Bars. Time was spent outside playing yard games and catching up with neighbors while others enjoyed being center stage as they displayed their hidden talents in a mini talent show.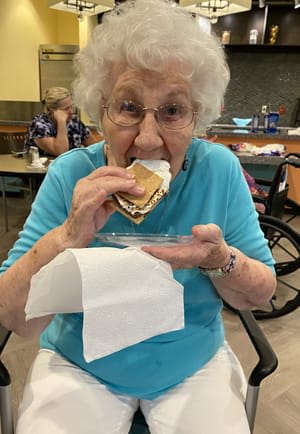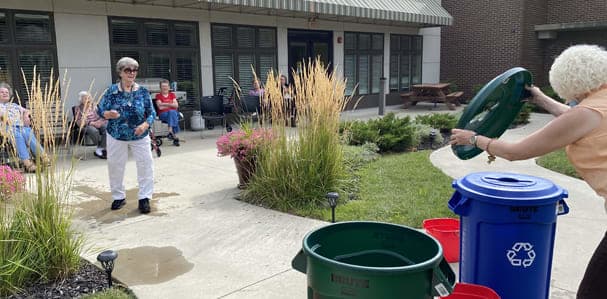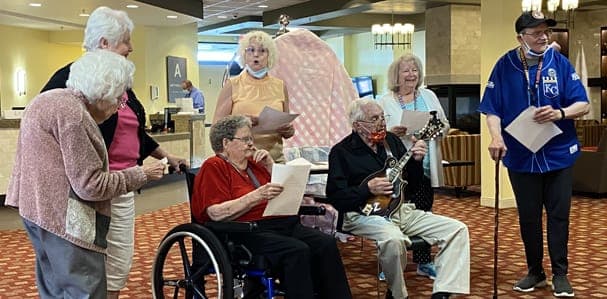 ANTHOLOGY OF OVERLAND PARK
Summer Camp at Anthology of Overland Park started with a delicious pancake breakfast enjoyed outside with residents, families, and team members. Residents had fun with science – mixing soda and Mentos – followed by a scavenger hunt, a tie-dyed station before the show and tell talent show, and ended the day with a movie, served with milkshakes and s'mores martinis.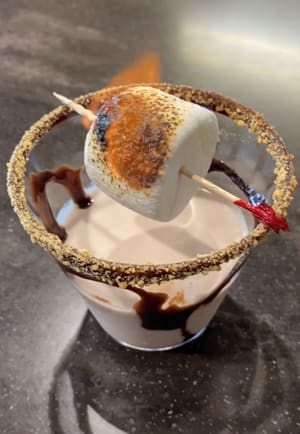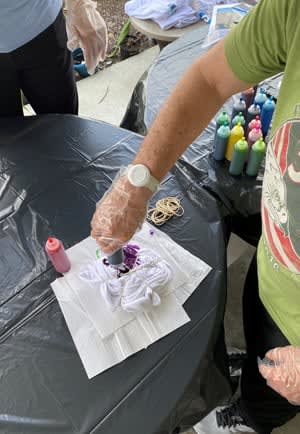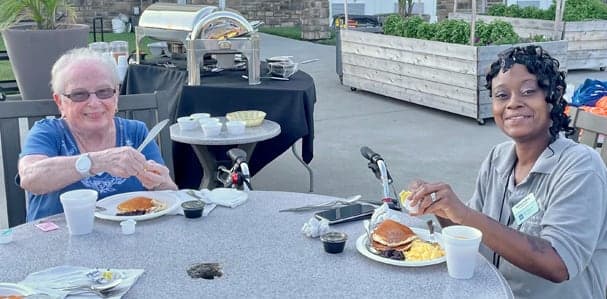 ANTHOLOGY OF ROCHESTER HILLS
Anthology of Rochester Hills hosted what they called Young at Heart Summer Day Camp. The name suits it well as the residents fished, shot a bow & arrow, and made s'mores.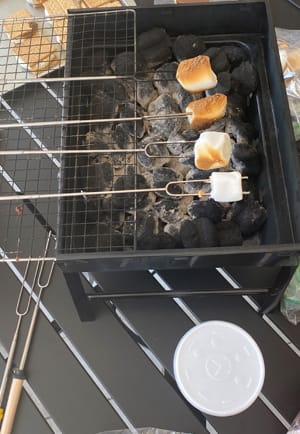 ANTHOLOGY OF WHEATON
Remember the joy when the gym teacher brought out the colorful parachute during class in elementary school? Well, the residents at Anthology of Wheaton got that same joy during the parachute sing-along during their Summer Camp, followed by lunch outside, scenic walks and a water balloon toss.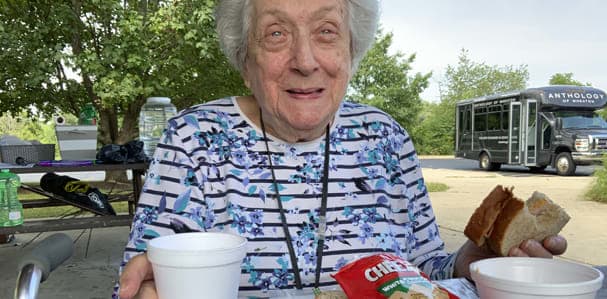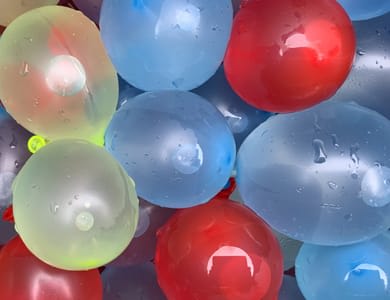 ANTHOLOGY OF STONEBRIDGE RANCH
Welcome to Anthology of Stonebridge Ranch's "Camp at the Ranch"! The day started with games including an egg race, 3-legged race, and a water balloon toss. Residents exercised their mind during Professor Susie Strangelove's volcano science project and showed off their talent during the talents show. The fun also included a tie-dye station and a pie baking contest! The day ended with a pizza party.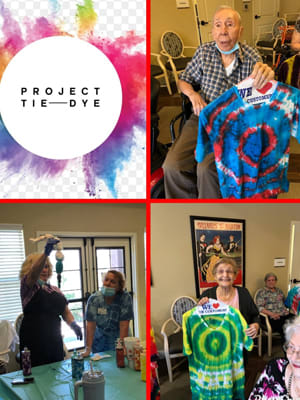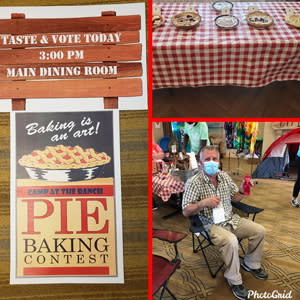 ANTHOLOGY OF DENTON
Team members at Anthology of Denton set up a scavenger hunt, obstacle course, art show and, of course, s'mores for the residents during Summer Camp. Residents even listened to live acoustic guitar by a campfire.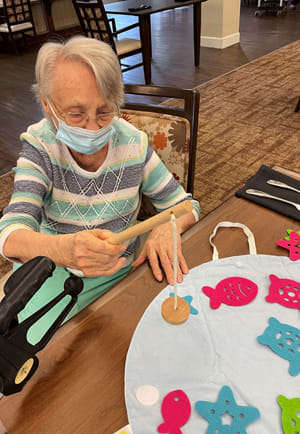 .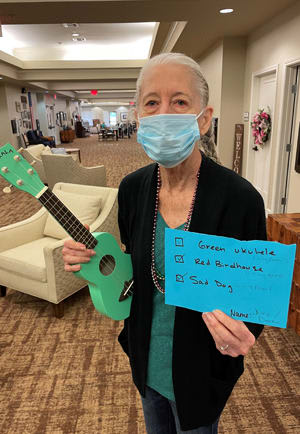 ANTHOLOGY OF CLAYTON VIEW
Camp Clayton View at Anthology of Clayton View was filled with adventure, including a water balloon toss and a slip n slide. Residents played charades, went fishing, painted rocks, and even learned about buoyancy, density and carbon dioxide while making their own lava lamps.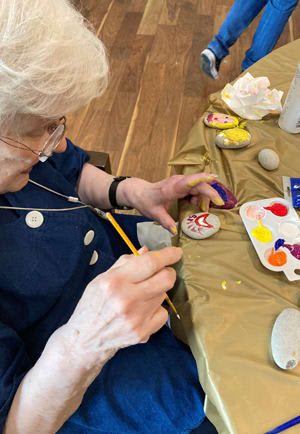 .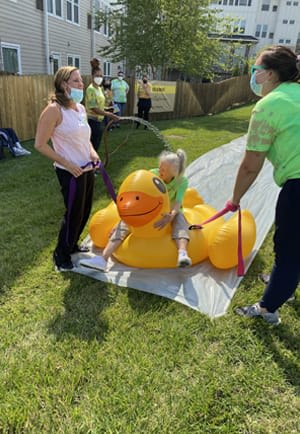 . 
ANTHOLOGY OF TROY
Delicious chili, a "hobo" cheeseburger and a s'mores bar were on the menu during Summer Camp at Anthology of Troy. Residents participated in a nature hunt, tie-dyed socks, made bouncy balls, practiced archery, and ended the camp with an outdoor movie with their families.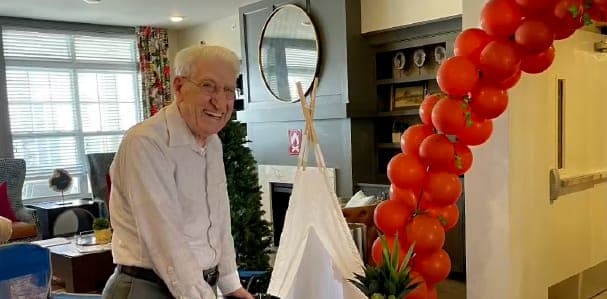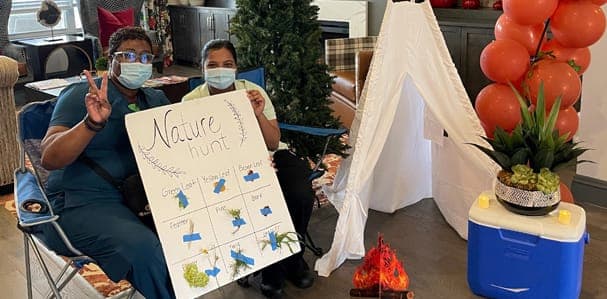 ANTHOLOGY OF WILDWOOD
Residents at Anthology of Wildwood played hillbilly golf, made s'mores, and enjoyed some old-fashioned karaoke during their Summer Camp.