Anthology Senior Living's response to COVID-19 / May 12
May 12, 2020​
To our residents, resident families, and team members:​​
As the COVID-19 pandemic continues to evolve, Anthology Senior Living has begun the process of easing our precautionary measures in select communities on a case-by-case basis, while keeping the health and wellbeing of our residents and team members as our True North. Our plan is a phased approach to relaxing the protocols put in place over the past months. It includes gradually exiting quarantines, relaxing our most stringent protocols, and lifting the admissions ban. As we ease some protocols, others remain in place, including in-room dining, daily screening, social distancing, and use of personal protective equipment. We are also investigating ways to provide testing of both residents and team members at our communities, as appropriate.
The mental health of our residents remains a top priority. We are continuing to plan and provide activities that focus on engaging our residents, including our Socially Distanced Engagement Plan and Amazon Echo Dot program. We know that during this time of uncertainty, it is especially difficult to be unable to visit a loved one regularly. We continue to look at the best ways to keep lines of communications open, and we encourage residents and loved ones to stay connected through phone calls, video chats, and email. 
Throughout, we have tried to find moments to celebrate while practicing safe social distancing. This weekend was no exception as we celebrated Mother's Day in a variety of ways such as car parades, window visits and special in-house meals. Thank you to our team members and family members whose creativity ensured that our residents experienced the joy of the day.
We are so appreciative of all our team members who have continued to provide unprecedented care during these difficult times. Today marks the last day of Nurses Week, so we would like to take a moment to recognize all the nurses who serve our communities. Today and every day, we are so thankful for all that they do in keeping our residents safe, healthy, and connected.
We will continue to post updates on our website at  ​www.anthologyseniorliving.com and through email to keep you informed. Should you have any additional questions, please do not hesitate to reach out to the community Executive Director or email our corporate team at information@anthologyseniorliving.com.
We want to take this time to acknowledge all of our residents, family members and team members for working together with us as we all navigate this challenging time. 
Sincerely,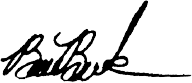 Benjamin Burke 
President, Anthology Senior Living 
NOTE: These guidelines apply to all Anthology Senior Living communities except Anthology of Tanglewood as the community is currently operating as an unlicensed 55+ community. Separate guidelines are in place for Anthology of Tanglewood.