Anthology Senior Living's response to COVID-19 / September 16
September 16, 2020
To our residents, resident families, and team members:​
This week marks six months since my first letter to you about the pandemic. During these months, there are words I have often used to describe what I see at Anthology. Words like resilience, dedication, patience, compassion, kindness. I want to thank you, our Anthology family, for embodying those words, especially over the past half-year.
As we have done for six months, our aim is to move forward by being prepared to nimbly adapt to changing COVID-19 conditions. We remain ready to conduct testing, adjust restrictions, and communicate quickly to help keep our communities protected and informed.
We will continue to take aggressive precautionary measures to keep our residents and team members safe. We have used the summer months to set up redundancies in our PPE supply chains, and to stockpile PPE at our communities and in our central inventory. We have broadened our relationships with high-complexity, FDA-approved testing labs. At the same time, we are focused on doing our best to revert the communities back to a level of normalcy, with robust programing, open dining rooms, and safe visitation with family and friends.
At the operational level, I am happy to share that we are experiencing strong growth in occupancy across our portfolio. Two new communities are soon opening, Anthology of Mayfield Heights in Ohio and Anthology of Novi in Michigan. In addition, we have closed on a new development in Farmington Hills, Michigan. We are hiring some of the most talented leaders and highly-qualified caregivers in the business. Further, we are investing in enhanced training to develop and retain this best-in-class team, as well as in technologies that enrich the lives of our team and our residents.
The success of Anthology through this period of uncertainty is a true testament to our team members, who continue to strive for excellence in the face of challenges. It is also a proof-point that underscores the importance of our services and our mission of setting the standard of highest-quality senior living.
I am looking forward to more growth and continuing to ensure resident and team member satisfaction. Anthology will keep you informed through community letters and open lines of communication. As always feel free to reach out to your community's Executive Director, or to our corporate team at  information@anthologyseniorliving.com.
As we mark this half-year point, we must stay watchful and vigilant. I extend a heartfelt wish on behalf of Anthology that the next six months will bring with it good news and good health for all.
Sincerely,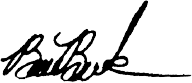 Benjamin Burke 
President, Anthology Senior Living 
NOTE: These guidelines apply to all Anthology Senior Living communities except Anthology of Tanglewood as the community is currently operating as an unlicensed 55+ community. Separate guidelines are in place for Anthology of Tanglewood.
< back ANTHOLOGY SENIOR LIVING COVID 19 RESPONSE AND REOPENING